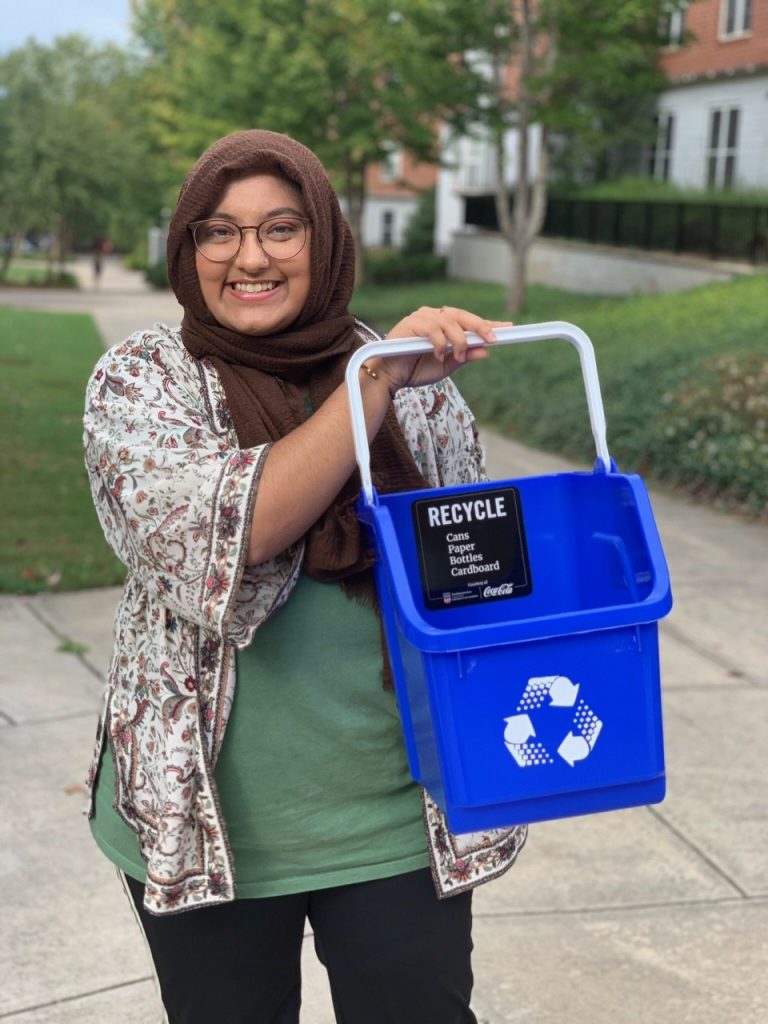 In-room recycling and education
University Housing is making efforts to promote waste reduction through the expansion of recycling infrastructure. This promotes a culture of sustainability on campus and benefits UGA economically by saving money on waste disposal fees. While also generating revenue for Athens-Clarke County through the sale of recyclable materials – contributing to our regional circular economy. Overall, we believe recycling education is crucial in creating a more sustainable future. Not sure how to use this bin? Connect with our University Housing Sustainability Ambassadors this fall semester on Wednesday afternoons to learn more.
What can I recycle?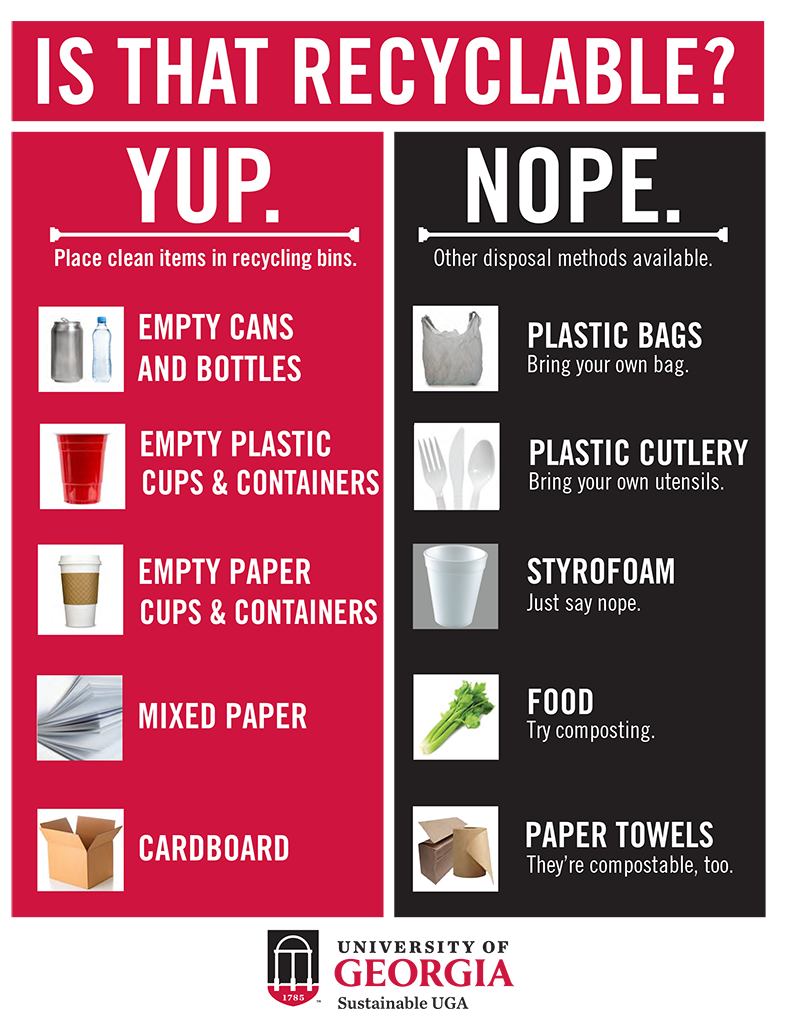 Where do I empty my bin when it's full?
Residents must empty their blue in-room recycling bin to their nearby recycling collection dumpster located outside of the building. Find your closest recycling dumpster on the map below:
Where can I dispose of hard to recycle materials?
Looking for options to dispose of hard to recycle materials such as electronics, batteries, grease/oil, ink cartridges, hard cover books, etc. in Athens-Clarke County?