Student Jobs In Housing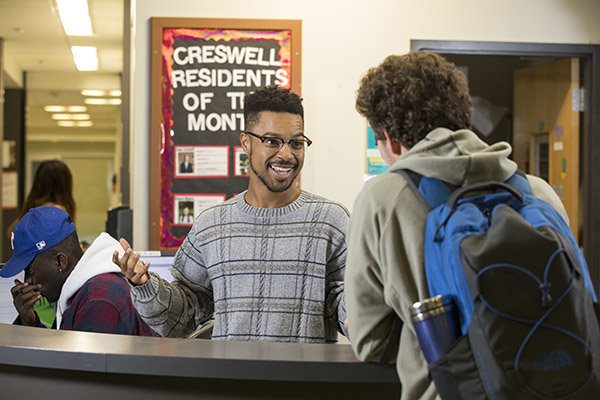 Housing is one of the largest student employers on campus! Learn how you can be a part of the team.
Read More...
Housing Contracts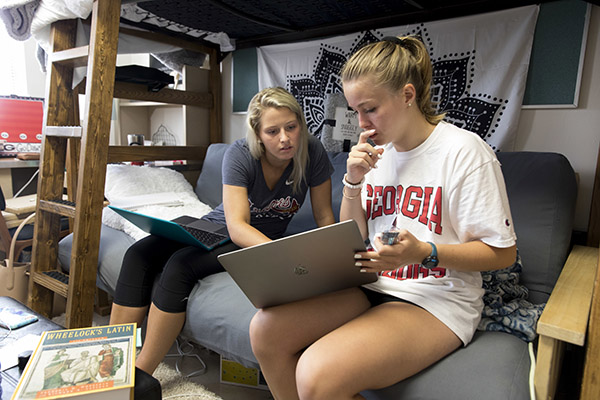 What is a housing contract and why is it important? Let us break it down for you.
Read More...
New student hub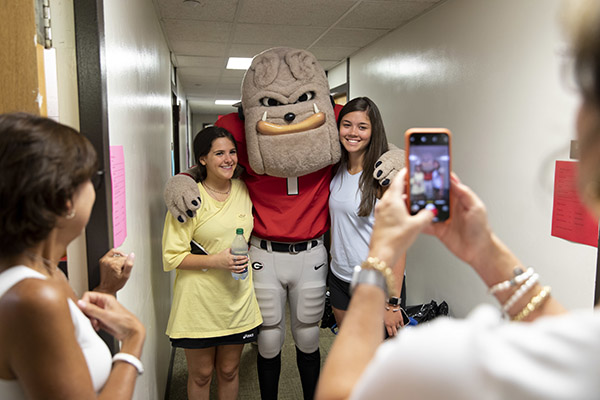 Find all the up-to-date information and resources students, friends and families need in our new student online hub!
Read More...

Important information
MicroChill rental now available
In partnership with a trusted vendor, College Products, University Housing now offers mini fridge and microwave combination units (MicroChills) for rent per semester. Read more…
Communication archive
For residents and supporters who may have missed a communication from University Housing. Read more…
Student well-being
Maintaining healthy environments, mold and mildew prevention, health and safety inspections and links to UGA resources for supporting mental and physical well-being. Learn more…
First-year housing registration
Congratulations on becoming a Georgia Bulldog! All first-year students are required to live on campus and should register for housing as soon as possible to put themselves in line to choose their on-campus space. Read more…

Ask a Resident Assistant
Watch current students as they document their experiences living, learning and loving life at UGA. Follow all their adventures on our YouTube channel or search UGA Housing on YouTube, where you'll find room tours, how-to videos and more.

Upcoming events
Fall Break
Fall Break - all halls remain open
Thanksgiving Break
Thanksgiving Break - all halls remain open
Winter Break - Halls Close
Winter Break - these halls remain open: Brown, East Campus Village (not Building 1516), Payne, Reed, University Village, Health Sciences Campus
Saturday December 17 at 12:00 p.m. - residence halls
Sunday December 18 at 12:00 p.m. - University Village/Health Sciences Campus commencement participant checkout
Winter Break - Halls Close
Winter Break - these halls remain open: Brown, East Campus Village (not Building 1516), Payne, Reed, University Village, Health Sciences Campus
Saturday December 17 at 12:00 p.m. - residence halls
Sunday December 18 at 12:00 p.m. - University Village/Health Sciences Campus commencement participant checkout
Spring Break - Halls Close
Spring Break - these halls remain open: Brown, East Campus Village (not Building 1516), Payne, Reed, University Village, Health Sciences Campus
General Non-Returning University Village/Health Sciences Campus Resident Checkout
General Non-Returning University Village/Health Sciences Campus Resident Checkout - per date on intent to vacate
Please note: non-returning UV/HSC students enrolled in summer classes will have until August 5 to checkout
Halls Close for Academic Year
Halls Close for Academic Year
Residence Halls remaining open after May 13: Busbee, Rooker, Vandiver and summer school hall(s); McWhorter is closed Summer 2023
May/Extended Session Move-In
May/Extended Session Move-In