360° video tours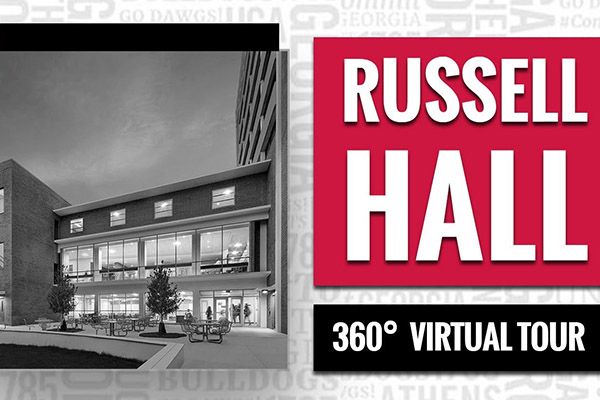 Although we don't feel we can safely offer in-person tours during spring and summer, 360° video tours are the next-best thing. These immersive tours allow you to follow along with our staff tour guides as they explore each hall.
Read More...
Welcome, Building 2264!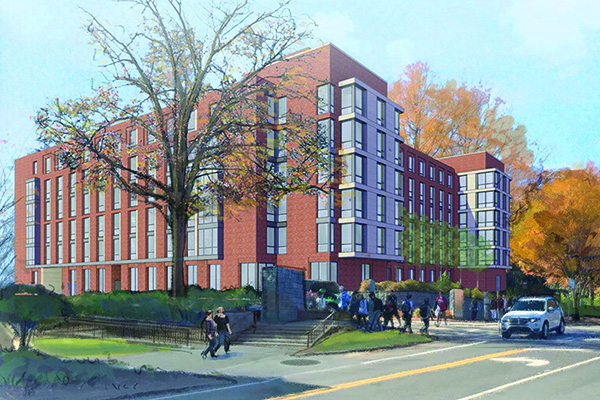 Rising on the corner of Baxter Street and Cloverhurst Avenue, Building 2264 will house 525 first-year students in double-occupancy rooms beginning in fall 2022.
Read More...
Fall registration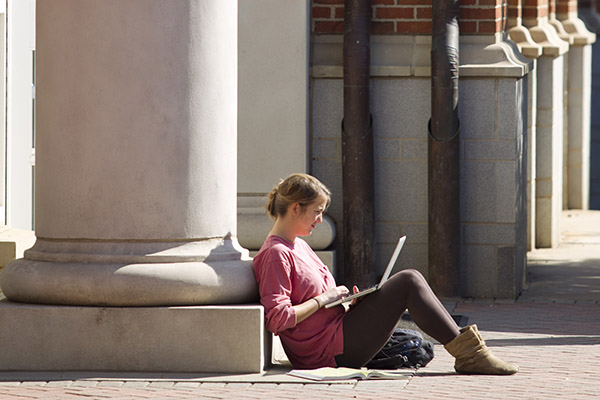 First-year, graduate, transfer and current students should register now for more choices this fall. The opportunity to choose your own space is determined by the date and time you register for housing and pay the $35 fee.
Read More...

Important information
COVID-19
Updates and quarantine and isolation information. [ READ MORE ]
Communication archive
For residents and supporters who may have missed a communication from University Housing. [ READ MORE ]
Spring move out
All residents not participating in commencement must check out by May 12 at noon (or 24 hours after your last final, whichever is earlier). Exceptions include residents with summer contracts in Rooker, Busbee, McWhorter, Vandiver and University Village). Similar to fall move in, to limit the number of people passing through halls, elevators and lobbies, residents moving out between April 28 and May 13 must schedule a checkout time. [ READ MORE ]
First-year housing registration
Congratulations on becoming a Georgia Bulldog! All first-year students are required to live on campus and should register for housing as soon as possible to put themselves in line to choose their on-campus space. [ READ MORE ]

Housing 101
Hi y'all! My name is Spencer and I am so excited to welcome you to campus and introduce you to my video series, Housing 101. In this series we'll cover everything you need to know about living on campus – how to make friends, living sustainably, getting involved and more. Thank you so much for watching and as always, Go Dawgs!
Watch current students as they document their experiences living, learning and loving life at UGA. Follow all their adventures on our YouTube channel or search UGA Housing on YouTube, where you'll find room tours, how-to videos and more.

Upcoming events
Dawgs Ditch the Dumpster and Donate Move Out Timeline
Dawgs Ditch the Dumpster and Donate (Dawgs Ditch for short) is an annual landfill diversion initiative and student volunteer opportunity that reflects housing's commitments to sustainability and student leadership. The program allows residents living on campus to donate unwanted items that may otherwise end up in a landfill.
Visit the University Housing Sustainability page for more information.
General Non-Returning University Village/Health Sciences Campus Resident Checkout
May 5 - July 25 per date on intent to vacate.
Please note: non-returning University Village/Health Sciences Campus students enrolled in summer classes will have until Aug 7 to checkout.
Halls Close For Academic Year
Checkout is 12 p.m.
Halls remaining open after May 15: McWhorter, Busbee, Vandiver, and summer school hall(s) (Rooker closed summer of 2021).
Spring Graduate University Village/Health Sciences Campus Resident Checkout
Checkout is 12 p.m.
University Village and Health Sciences Campus townhomes remain open for the summer.