Housing history
The University of Georgia has housed students on campus since 1806. The first building on campus, Old College, which was modeled after Connecticut Hall at Yale University, served as a residence hall and classroom area for UGA's very first students. This was 21 years after the University of Georgia was founded.
Josiah Meigs, UGA's first president, was quoted as saying that there were no finer accommodations for students in the land than at the University of Georgia (Augusta Chronicle). We hold ourselves to the expectations of our campus founding fathers to this day.
The University of Georgia is Founded
The University of Georgia is founded in 1785 as the United States' first state-chartered university.
Read more
1785
Old College Opens
Old College, the first permanent structure on campus, opens with classroom, dining and dormitory space with rent set at $1 per quarter. In fitting tribute to Benjamin Franklin, the neglected namesake of the building, the current tenant is the Franklin College of Arts and Sciences.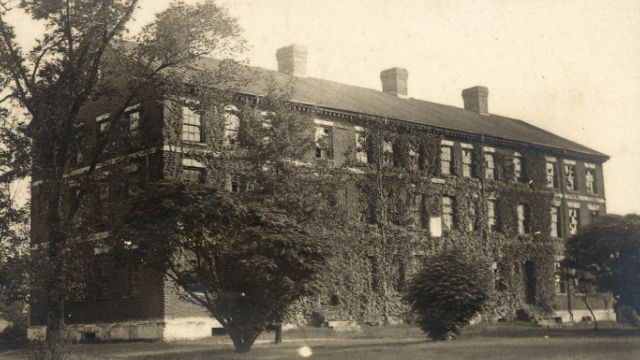 1806
New College Opens
New College opens as a mix of dormitory, library and classroom building.
1823
Building Fire
New College burns to the ground – the first building fire in the City of Athens. It is rebuilt two years later.
1830
Live On Campus
The first campus live-on requirement is instituted by UGA's President.
1850
Cheap Living
Room and board starts at $114 per year.
1860
Civil War Shutdown
The university closes because of the Civil War. Campus buildings are utilized for Confederate soldiers, Union prisoners and civilian refugees.
1863
Welcome Back
The University of Georgia reopens.
1866
Rent Free!
Old College has deteriorated so badly students are allowed to live rent free.
1893
Candler Hall
Candler Hall is constructed as a male dormitory and is now home to the School of Public and International Affairs. Candler Hall sits on historic Herty Field, location of the University of Georgia's first football game (a win over Mercer) in 1892.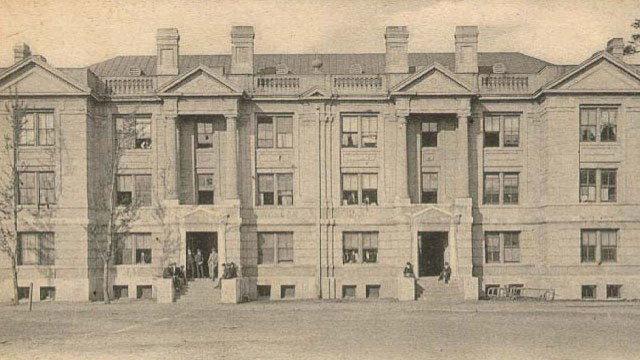 1902
Lumpkin House
The descendants of Gov. Lumpkin donated to UGA a sizable portion of land south of the ravine in which Sanford Stadium now sits. Among the conditions of the donation was the provision that the Lumpkin House—used as a men's dormitory until 1932—remain intact at its current location in perpetuity. Any attempt to remove or demolish the house will result in a large section of today's South Campus being returned to the heirs of the Lumpkin family.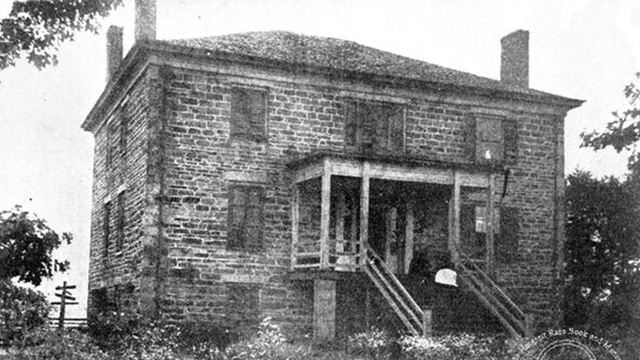 1907
Old College Saved
Old College narrowly avoids scheduled demolition when $10,000 is raised for refurbishment.
1908
Soule Hall
Soule Hall opens to become the first residence hall for females on campus. Originally there was a swimming pool in the basement and its east balcony overlooked an amphitheater, now occupied by the Boyd Graduate Building and the Science Library.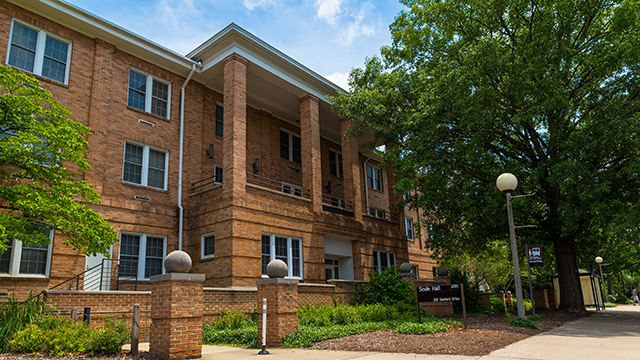 1920
Milledge Hall
Milledge Hall opens to house students. It is now home to the Division of Academic Enhancement and Tutorial Services.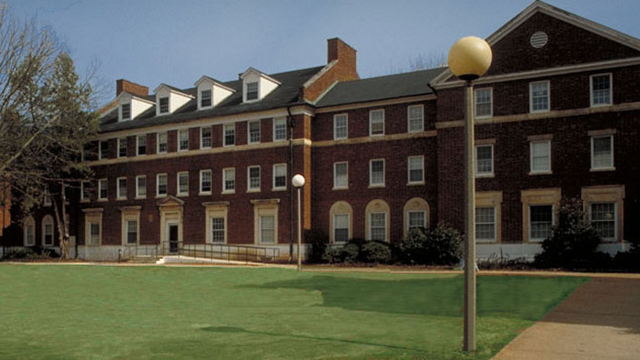 1921
Camp Wilkins
Camp Wilkins is constructed by Forestry Students. A 30'x12' cabin stood near the site of Lake Herrick until 1956.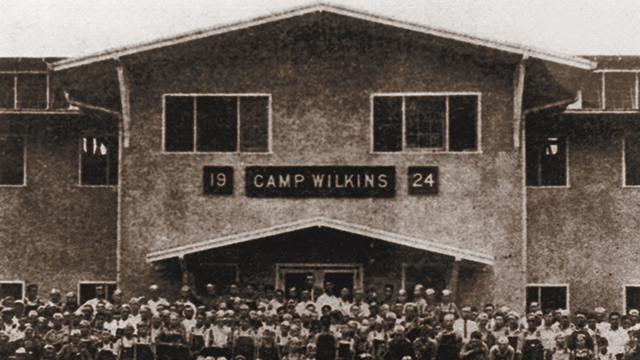 1924
Memorial Hall
Memorial Hall opens after nearly 15 years of intermittent construction to house male students, the athletic department, meeting and event space, and dining. It is now home to the Division of Student Affairs, of which University Housing is a part.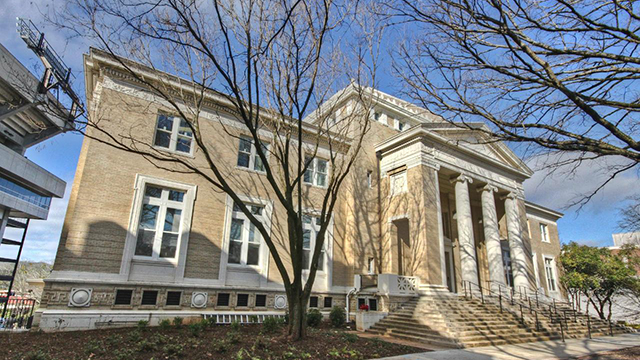 1925
Mary Lyndon Hall
Mary Lyndon Hall is built as a "homey" 18th century-style home to accommodate females.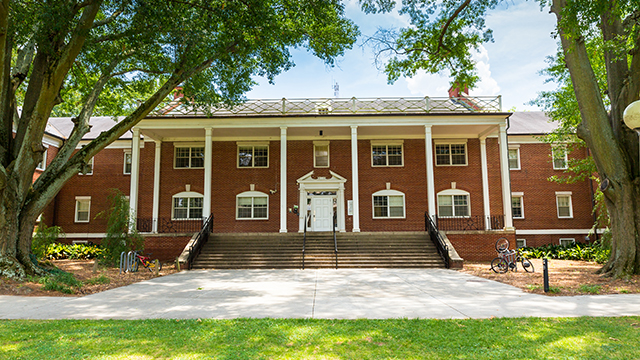 1937
Rutherford Hall
Rutherford Hall opens as the third all-female residence hall. It is torn down in 2012, but the new hall incorporates elements of the old, such as carriage lights, ironwork and original fireplace mantles.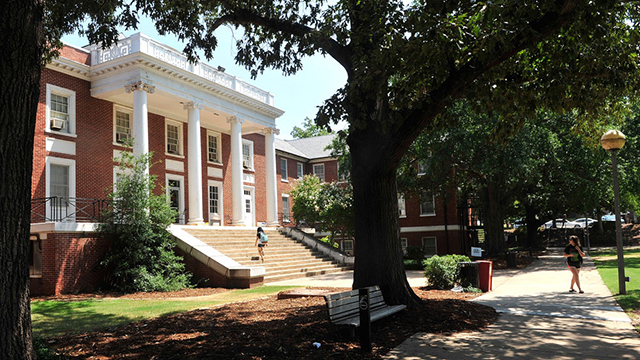 1939
Payne Hall
Milledge Annex, now known as Payne Hall, opens. It was completely rennovated during the summer of 2006.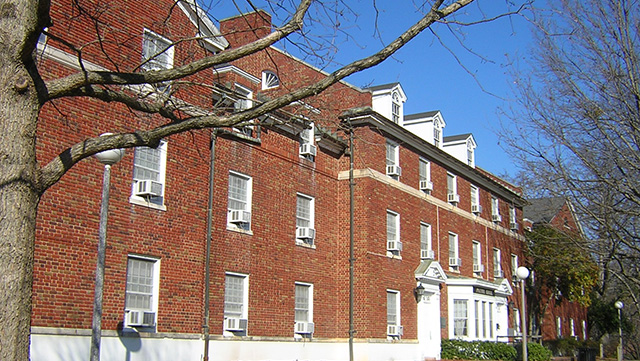 1940
Vet and Ag Halls
Fain, Dudley and Griggs Halls open to male veterinary and agriculture students.
1942
Enrollment Increases
Boom Town – A mix of trailers and prefabricated bungalows are set up on Ag Hill to accommodate the tremendous increase in enrollment.
1946
Myers Hall
Myers Hall opens.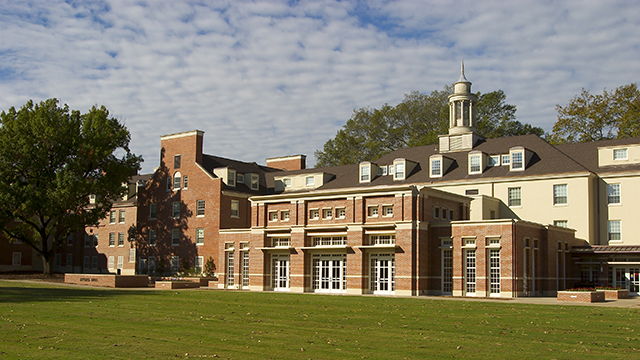 1953
Reed Hall
Reed Hall opens.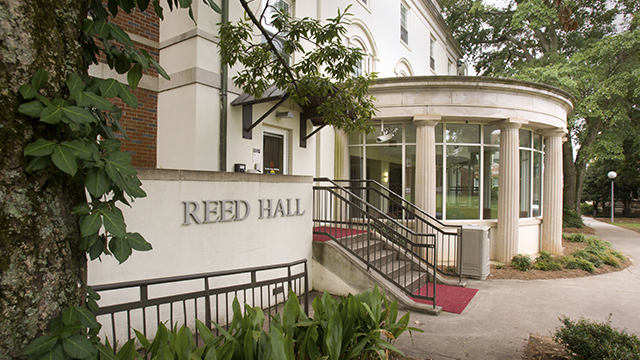 1953
Morris Hall
Morris Hall opens to graduate and law students. Currently, it is home to males and females first-year students.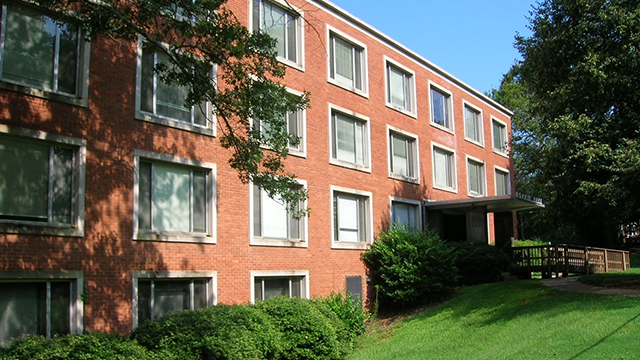 1957
The Lower Five
Boggs, Church, Hill, Lipscomb and Mell (known as the lower five because of their position at the bottom of Baxter) and Tucker Halls open.
1961
Desegregation
Charlayne Hunter becomes the first African American student to live on campus (Myers Hall).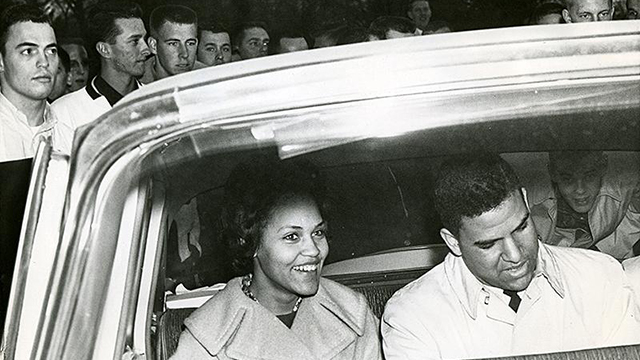 1961
University Housing Opens
University Housing officially begins operating as a department. Creswell Hall opens UGA's first high-rise residence hall.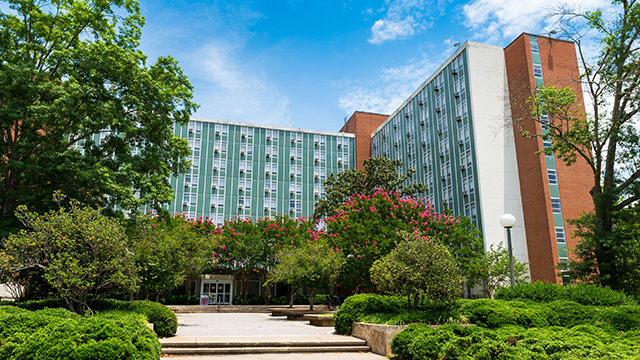 1963
University Village
University Village construction begins and buildings open incrementally.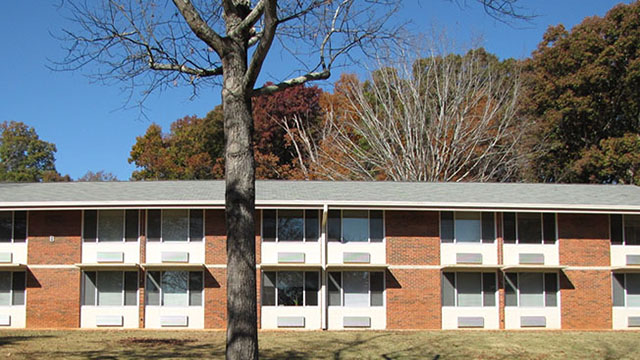 1964
Brumby Hall
Brumby Hall opens as a "luxury" residence hall for females. Brumby remained all-female until 2013.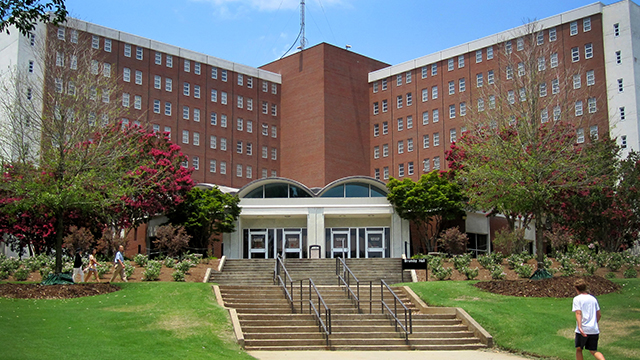 1966
Russell Opens
Russell Hall opens.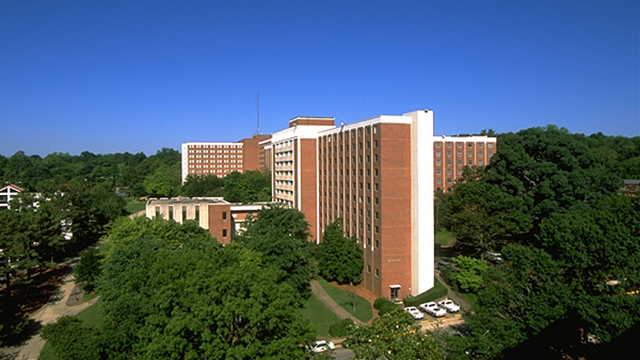 1967
McWhorter Hall
The original McWhorter Hall opens to house student athletes. It was torn down in 2005, and a new residence hall now bears its name.
1967
Curfew Abolished
The curfew for females is abolished. Currently, there is no curfew for residents but two different visitation designations are available, depending on hall.
1968
Rogers Road
Rogers Road apartments open to house graduate students and families.
1973
Oglethorpe House
University Housing acquires Oglethorpe House and pool, built in 1965. The pool was later filled in to accommodate the expansion of Oglethorpe Dining Commons.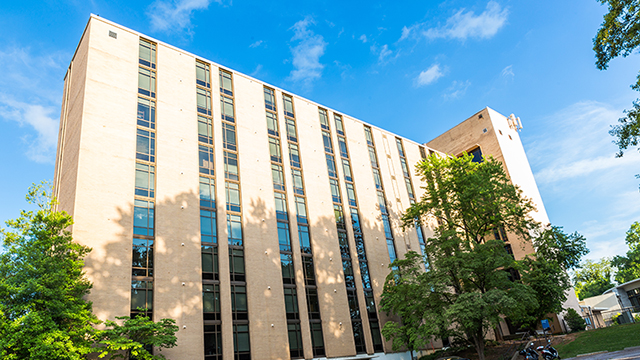 1979
Secure Access
Security card access system is installed in residence halls.
1986
Brandon Oaks
University Housing acquires Brandon Oaks apartments, now a part of University Village Housing.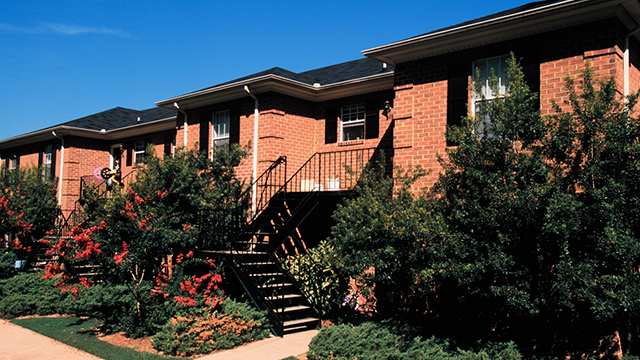 1994
Smoking Banned
Smoking is banned in residence halls. In 2014, all tobacco use is banned on UGA's campus.
2000
Live-On Requirement Instituted
The University of Georgia institutes a first-year live-on requirement for freshmen.
Read more
2004
East Campus Village
East Campus Village (Busbee, McWhorter, Rooker and Vandiver) opens with apartment-style housing geared towards non-first-year students..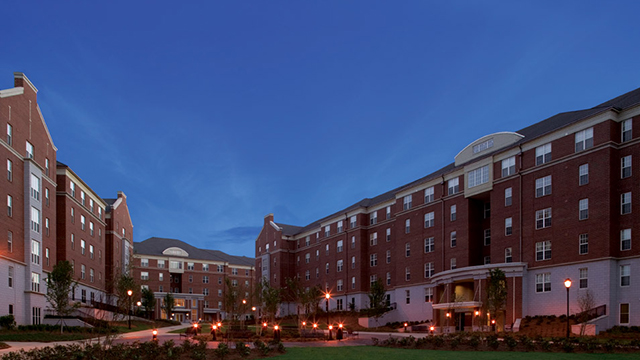 2004
Building 1516
Building 1516 opens as the first LEED-Certified Gold residence hall on campus.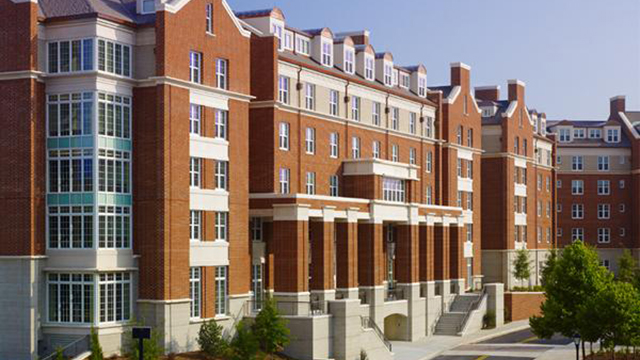 2010
Health Sciences Campus
The closure of the U.S. Navy Supply Corps School paved the way for UGA to convert the historic site into the UGA Health Sciences Campus. University Housing converted Brown Hall into a residence hall and several townhomes into housing for students on the newly named Health Sciences Campus.
2012
Rutherford Hall
New Rutherford hall opens.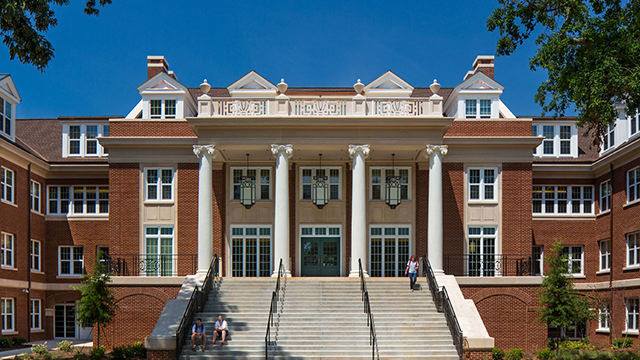 2013
Russell Hall Renovation
Russell Hall opens after a 15-month renovation with increased privacy in community bathrooms, in-room temperature control and a complete update of mechanical, electrical and plumbing systems.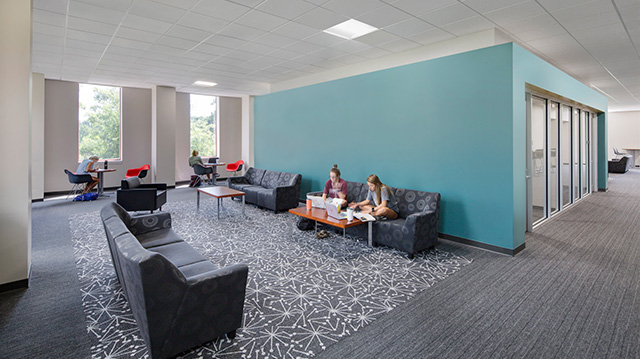 2018
Brumby Hall Renovation
Similar to Russell Hall, Brumby's renovation includes increased bathroom privacy, in-room temperature control and increased community space while maintaining the historic rotunda as a place where students gather and socialize.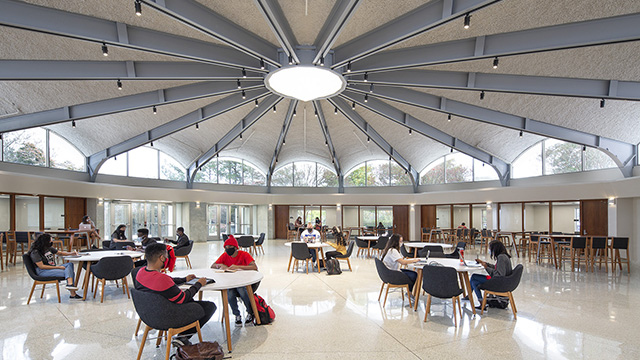 2020
Black-Diallo-Miller Hall
Named for the first three Black students to enroll as freshmen and complete their degrees at UGA, Black-Diallo-Miller Hall is built to house first-year students in double-occupancy rooms.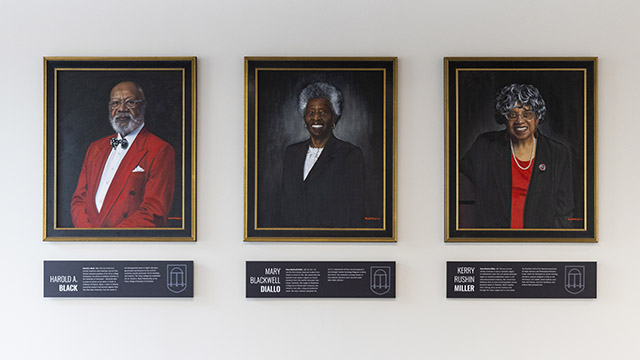 2022