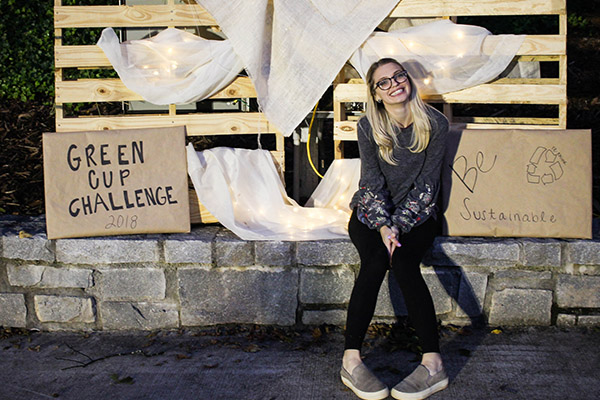 A friendly competition to see who can save the most energy and water.
The Green Cup Challenge is a friendly conservation competition in Mell, Lipscomb, Church, Hill and Boggs halls that occurs every October. Residents compete to learn which hall can conserve the most amount of electricity and water, as well as participate in educational programs.
Residents can see their hall's daily scores via Instagram @sustainableugahousing. The challenge concludes at the end of the month with a final celebration featuring live music from local musicians, food sourced from local vendors, environmentally focused organizations tabling, and the announcement of the winning hall.
The residents of the winning hall not only receive bragging rights, but a reusable mug as well. The Green Cup Challenge educates and inspires students to think more deeply about their impact on the world around them, not only during their time living on campus but as they move off campus, as well.
Read more about University Housing's sustainability efforts.