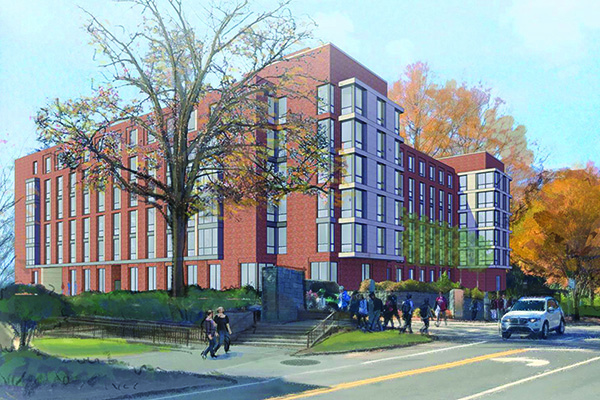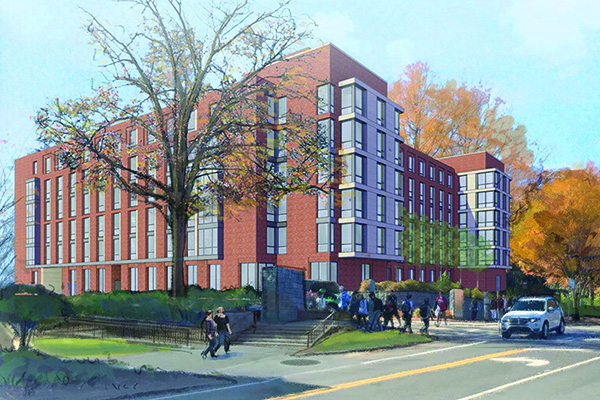 Rising on the corner of Baxter Street and Cloverhurst Avenue, Building 2264 will house 525 first-year students in double-occupancy rooms beginning in fall 2022.
Construction on the $50 million project began in December 2020 and will conclude in July 2022, just in time for UGA to welcome the first-year fall class of 2026. The building encompasses approximately 120,500 square feet of space with an exterior courtyard and redesigned bus stop along Cloverhurst Avenue and is the first new residence hall since the construction of Rutherford Hall in 2013.

Residents will enjoy in-room temperature control and privacy-enhanced community bathrooms, as well as extensive shared lounge and study areas to support academic success and personal growth. In addition, the new building means University Housing can offer more ADA spaces than ever before, as well as much-needed green space in the heart of UGA's first-year communities.

Visit the Building 2264 Updates page to see renderings of the new building and a live feed of the construction site!