Residential building services workers (RBSWs) perform a variety of scheduled cleaning tasks throughout the residence halls year-round. RBSWs are on the front lines of communication and customer service with residents and their role is critical in the department's efforts to providing a secure and comfortable environment in which students can thrive academically and grow personally.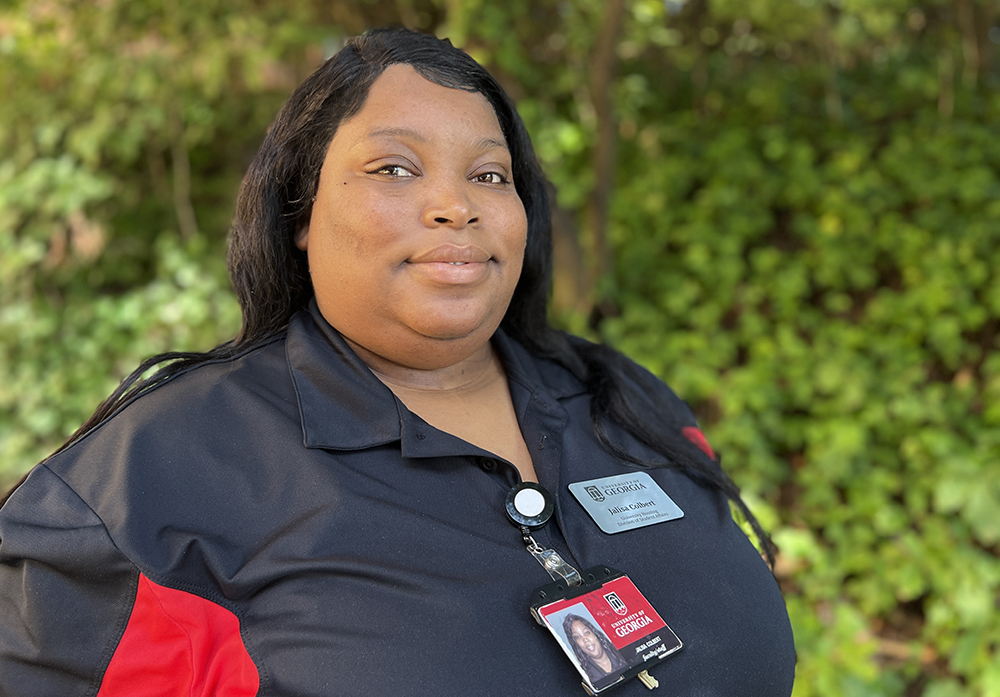 Jalisa Colbert
Residential building services worker on the fourth floor of Russell Hall.
Working here is amazing. I've met all different kinds of people and—if we have a job to do—we all come together. We all know each other's strengths and weaknesses and it just comes together like a great puzzle.
I chose housing because I've always worked in customer service; I like helping people. Of course, the benefits are great and I fell in love with students— we're one big department; we just have different arms to take care of the students.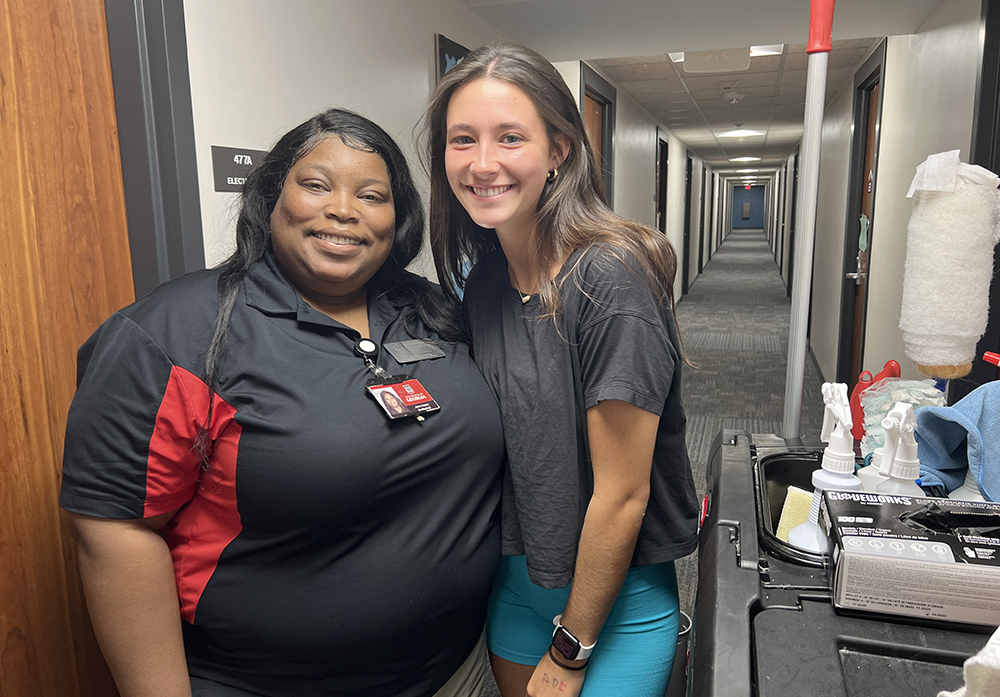 I had one student—she found out that her grandmother had breast cancer and she was from Tennessee so her family couldn't get here to comfort her. I just saw her face and she didn't look right. I just literally stopped cleaning the bathroom and just gave her a hug and just said a silent prayer. The students make me change the way I look at my job. I'm not just a residential building services worker, I can be your mother away from your mother. I love that. So that's worth more than the actual paycheck.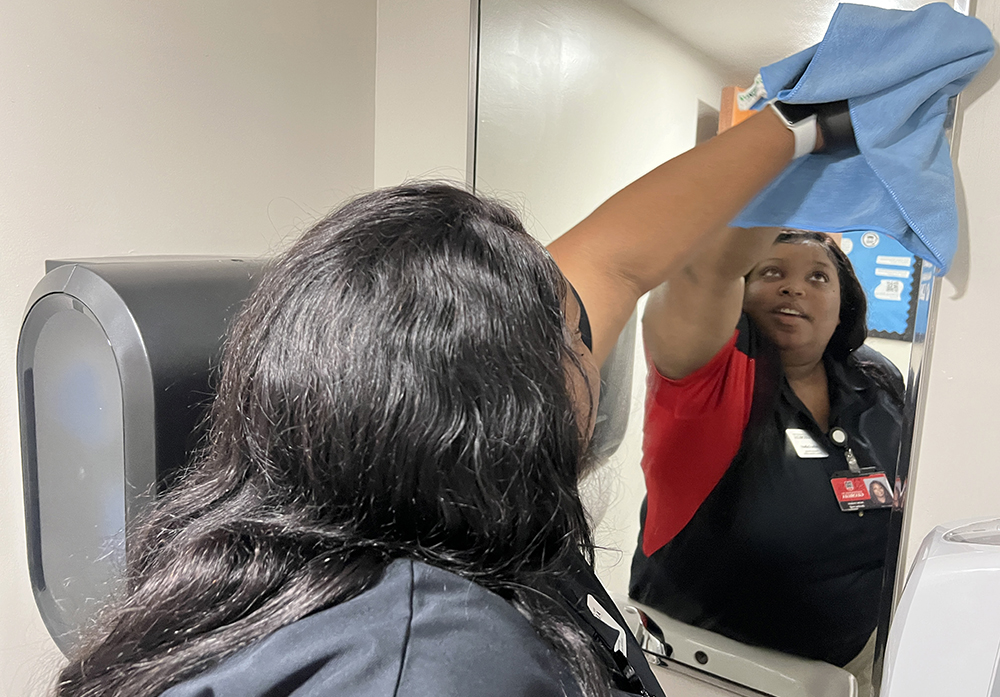 On a typical day, I come in and—of course—I greet my students if I see them. I pull trash and chit chat a little bit with the students. How was your day? What did you learn? What are you studying? Of course, keeping the building nice and clean. Cleaning and just interacting with the students.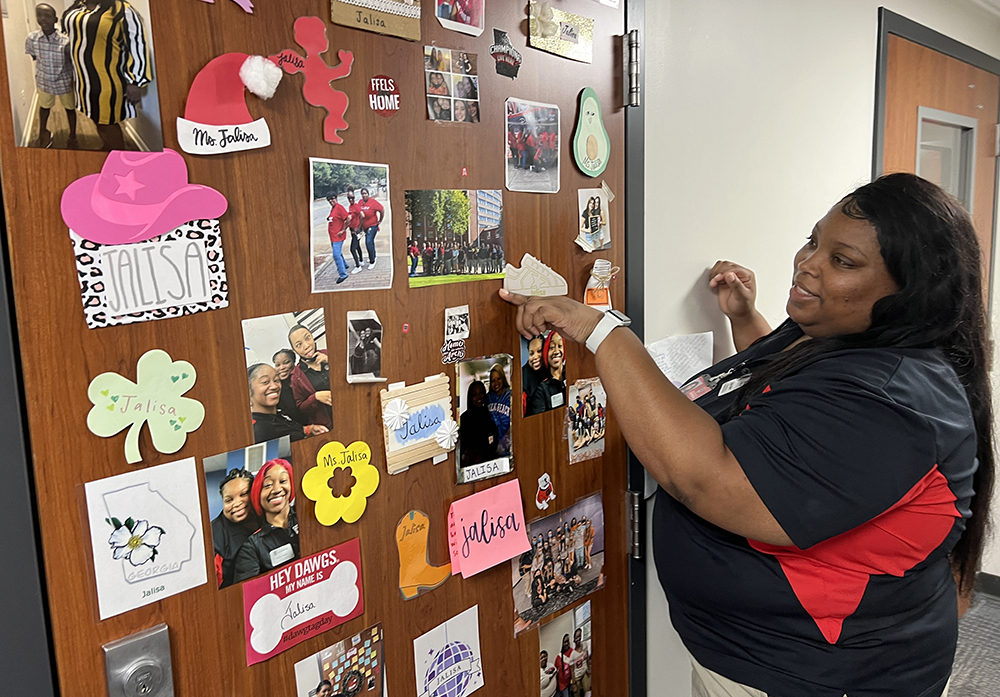 I don't look at it as a custodian job because residential building services workers work one-on-one with the students in their living space. You're not a custodian, you're their friend, you're the person they see every day like it's their home.