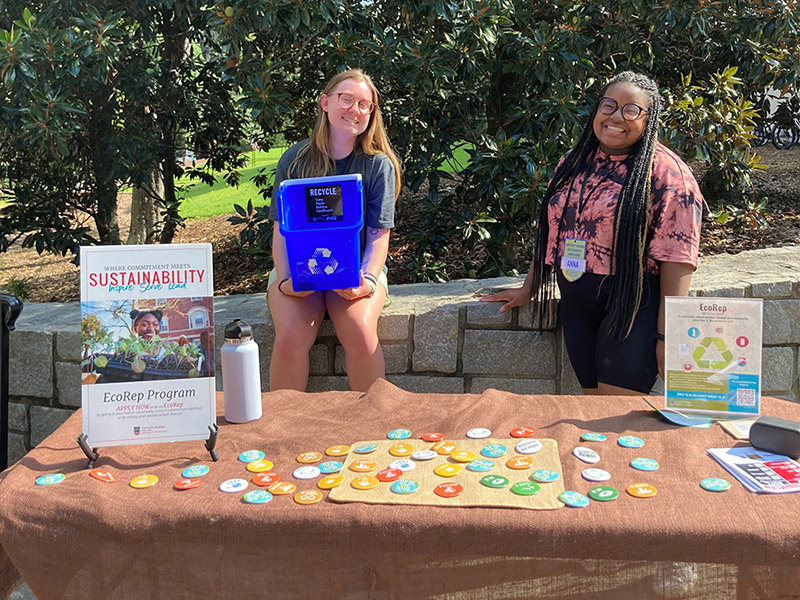 Join the University Housing Sustainability Ambassadorship and become a part of something truly special! The University of Georgia is seeking passionate students who are eager to make a difference and become the face of sustainability in the residence halls. This exciting engagement position is an opportunity to not only make an impact on the environment, but also to grow and develop as an individual.

As a Sustainability Ambassador, you'll have the chance to showcase your passion for sustainability and inspire others to get involved. You'll be promoting and educating residents on initiatives such as the EcoRep program, recycling, composting, the Green Room Certificate, and the Green Cup Challenge – all while building your interpersonal communication and community building skills. Your role will involve reaching out to new residents and spreading awareness through engaging face-to-face outreach and weekly tabling events.

This is a unique opportunity to gain hands-on experience and make a real difference in your community. You'll be making a positive impact on the environment while enhancing your resume and obtaining Experiential Learning Credit. The program starts in August, just before the start of the fall semester – the perfect time to connect new residents with sustainability resources on campus.

So, what are you waiting for? If you're passionate about sustainability, enjoy connecting with others, and want to make a difference, this is the opportunity for you. Applications are open from February 15th to April 15th, so don't miss your chance to become a University Housing Sustainability Ambassador. Join a community of like-minded individuals and shape the future of sustainability at the University of Georgia. Apply now!
Check out the position description to see if this unique experiential learning opportunity is something that you may be interested in applying for.