University Housing's doctoral interns (DIs) live in apartments provided by University Housing and work part-time contributing to the creation of a comfortable community conducive to the academic success and personal development of undergraduate staff and/or students. DIs work with professional staff members on important departmental initiatives such as assessment and staff development.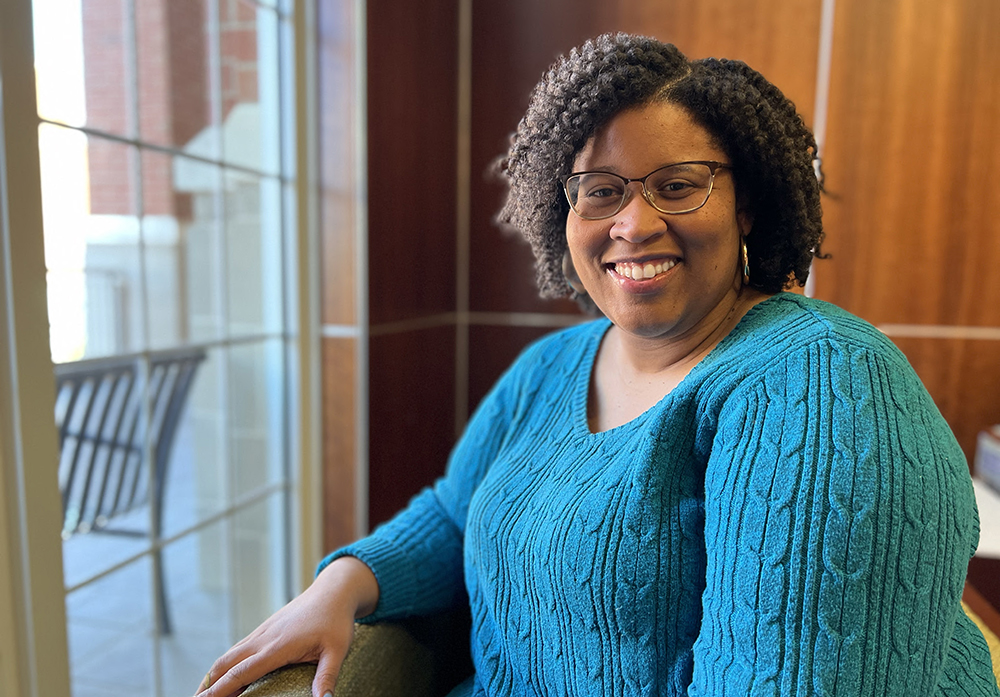 Bri-Ann Price
Doctoral Intern for Staff Development
Pursuing a Ph.D. in College Student Affairs and Administration
I chose UGA because it provided an environment that will ultimately support and assist me in completing my academic goal of completing my program and obtaining a Ph.D. The faculty demonstrate they care about me personally and support me in my academic pursuit, financial support from my assistantship, and the ability to continue building my network and experiences that will help in my professional goals and career opportunities.
I want to serve as a role model for first-generation, Black and female students, so they can achieve their academic and professional goals through development, authentic relationship building and resiliency through various experiences as well as confidence in their future endeavors.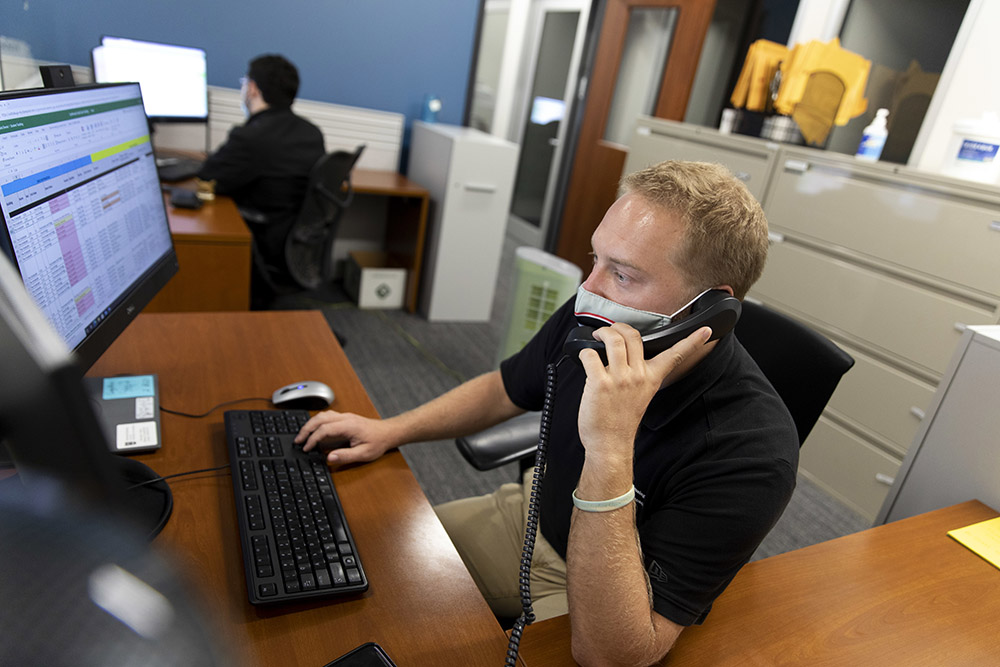 No two days look the same within my position. A typical day within my position consists of attending class, completing office hours, attending meetings, working the COVID call center, completing committee tasks, creating presentations or assessments, and engaging with the graduate and professional staff on their needs.
A challenge I faced was taking on an interim role within the department due to staff shortages. While in the role, I found it challenging to balance and manage my time with my course load along with the priorities of the staff and the building. I communicated with my supervisor about my concerns and challenges with the role, and we were able to establish a plan of action to adjust expectations. I was appreciative of the changes and flexibility provided as I managed two roles until someone was hired full time.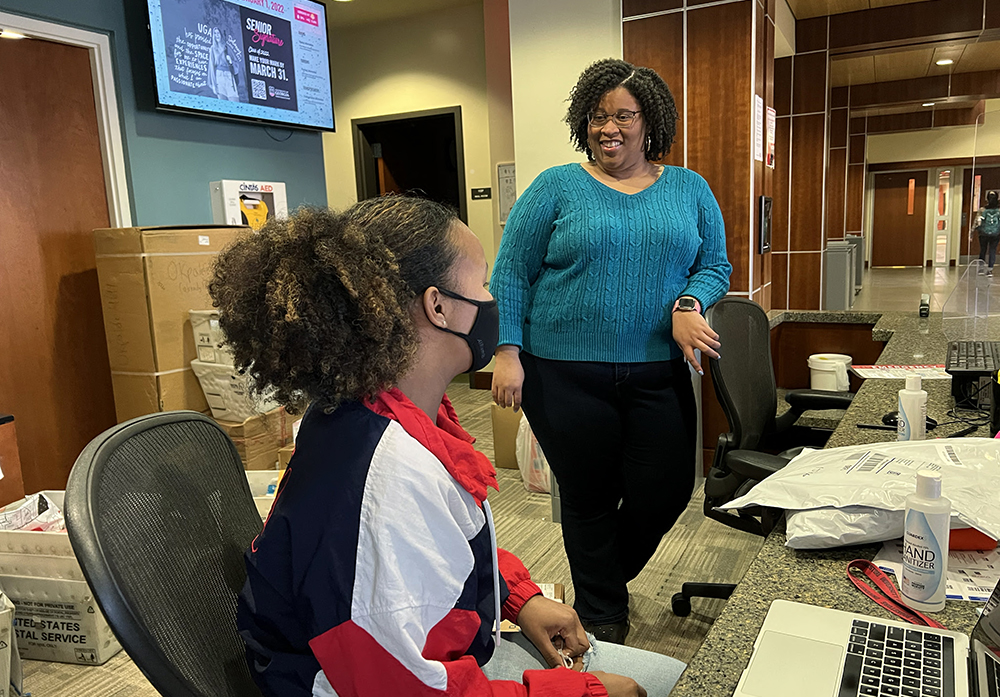 The things that are most rewarding about my position are having the flexibility to balance and manage my academic responsibilities while engaging and learning with others within my assistantship to positively contribute to the department's success.
The team within University Housing is large and dynamic. It can be overwhelming when learning the department and your role. However, the staff here are extremely hardworking, flexible, friendly, resourceful, vocal and passionate about either their work, students or personal endeavors.
Inclusion is an ongoing process in which people within an environment strive to improve, include and appreciate individuals' identities and work ethic while ensuring there is equity within the treatment of others.
The housing staff is working to create a more inclusive environment through an awareness of areas to be more inclusive, being intentional with recruitment marketing, equity in hiring practices, and reviewing salary equity amongst the department.